A company using a retail kiosk strategy is able to offer more services at a lower cost.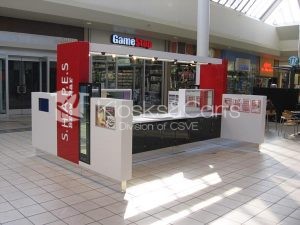 Because retail kiosks can handle many of the customer inquiries that are not directly related to sales, the retailer's employees will be able to focus more of their efforts on increasing sales, which will generate more revenue for both the store and the sales associate.
In addition, by streamlining the total number of employees needed to service their customers, a retailer can also cut back on costly managerial resources as fewer total employees require less total management.