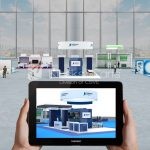 https://www.tsnn.com/blog/how-virtual-events-can-have-wow-factor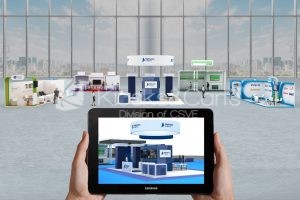 RD Whitney is Co-Founder and Director of the Virtual Events Institute.
The year 2020 has turned the world of virtual events upside down. How can you make connections when you can't bring people together? With traditional events like fundraisers, workshops and conferences on hold for the foreseeable future, it's time to get creative.
With so many of us working from home, constant Zoom meetings are the reality. Anyone who's been on video chats all day long knows that they can get boring and repetitive. But if you can find a way to capture your audience's attention, and to keep them engaged throughout an event, interactive online events are possible.
The world of community building has gone through changes that are here to stay. Organizations like Virtual Events Institute recognize the potential here and are helping professionals learn about the kind of innovation that's possible. And companies like Trellis are also tapping into the online market, providing clients with an all-in-one customizable platform and guidance on how to host engaging and successful online fundraisers.
So how can you make your online events captivating and memorable? Try adding an unconventional element. One idea is to have a virtual class of some kind during online meetings and events, as an engaging way to liven up the experience. You could bring a professional to the event to lead a fun activity, like a chef, sommelier or bartender.
For example, ChefTorial enables you, your colleagues, clients or network to prepare meals with a professional chef. Bringing the food and beverage experience online, the chef coaches you while you work from what ChefTorial calls "your Zoom Table."
Here are some takeaways on how to strategize your virtual event approach:
Make it a party.
The ultimate measure to any in-person event is the quality of the entertainment. An exhibitor who has a sub-par sales effort can still justify the expense of the show if they were able to treat their existing customers and/or mix it up with industry professionals at a fun, "event within an event," like a theme party, a pub crawl, a golf outing, a ball game or some local attraction. Unfortunately, most of these concepts don't translate well on a virtual platform, but an activity-driven class that evolves into a virtual party can.
Think like a trade show organizer.
A successful trade show producer has to deliver for both buyers and sellers, as well as experts and professionals needing certifications or credits if there's a conference component. To use the previous example, ChefTorial delivers the value proposition for the "attendees," but its active recruitment of freelance chefs to grow their global team is a brilliant stroke of marketplace genius. The surplus of chefs from all over the world have an opportunity to earn significant income anddemonstrate their skills and expertise to a qualified audience of prospective clients, investors and fans.
Think "sky's the limit" with the virtual platform.
A typical B2B in-person event has to focus on the industry it's serving and can fail miserably if it tries serving other market segments in the same venue. A virtual concept can be marketed to consumer audiences, event organizers and a wide range of corporate or commercial interests that would easily recognize the impact of this unique experience on their target audience.
Develop a pricing matrix that shows value and reflects the in-person experience.
A lot of virtual event organizers are emphasizing free registrations to build their community, and there's merit to this strategy when you consider the long-term growth potential. But when you can craft a $75-per-couple cooking class into a virtual platform that allows you to invite up to 198 people (or 99 couples), you are going to market with a product that has established value and then some.
The concept has enormous potential for development and can be adapted to your business and audience. Think about your goals for the event. Who you are trying to reach, engage and entertain? What kind of additional event activity might help you achieve your goal? Once you figure that out, you can either search for an individual to hire for the event, or go with a company that offers a comprehensive experience. Just be sure to add that extra experience to take your virtual event to the next level.