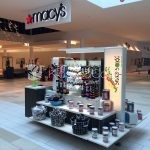 Mall kiosks and carts are essential in shopping malls because they are not always available in stores. However, they are a great option for selling simple products or services.
In them, you can not only sell food but also products. In addition to offering some basic services such as:
Pet care. You can ask for a permit to the square and in this way, take care of the visitors' pets.
Childcare. With a few simple games, drinks and sweets this option is great for making money.
Beauty mall kiosks and carts. In them you will be able to offer quick makeup, hair ironing and nail painting.
These services are quite simple to provide and inexpensive. A small investment and big profits. If you have any question or do you want a suggestion, just contact us!